The Judges of LGMS cycle 6 (and we were a smaller number this cycle than the last)
would like to thank everyone for their support of the Last Graphic Maker Standing.
Of course, in the end there could only be ONE and for Cycle 6 let us congratulate
THE LAST GRAPHIC MAKER STANDING
kaileena_sands
Congratulations Maya! Here's a little award for you:
Of course, we have a 2nd place winner and that is
alchemyfreak123

Congrats Nish!
awards by PhoenixAlthor
Every round also had poll winners.
Every single one of these people get an award as well!
And because we the judges are fabulous (no, we really are) we voted on our fave graphic for every round and you get awards as well!
Congratulations winners!
Round 001
awards by BitterSweetFlames
Round 002
awards by PhoenixAlthor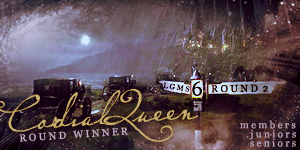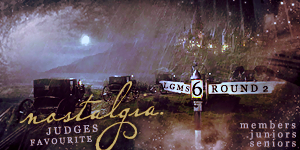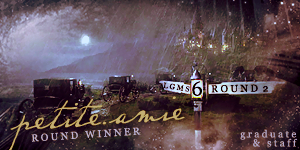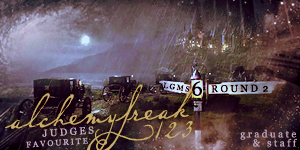 Round 003
awards by bellatrixx
Round 004
awards by hysteria
Round 005
awards by Iriki
In honor of those who decided to give the competition a second go and WON!
Here are your wildcard awards:
awards by Ladywolf
Following a tradition we started last cycle we're bringing back FUN AWARDS
To our very first entrant of LGMS Cycle 6, FATAL!
award by hysteria
To our very last (and winning) entry, kaileena_sands
To the one whose animation blew our minds with its creativity, Lucie Longhorn with
this+
amazing piece of art
award by bellatrixx
To those who ventured into the competition as Member Artists (got promo'd along the way) and lasted longer than other MA's CordialQueen and TheQuickQuotesQuill
awards by Ladywolf
To the one who always had her entry in way before the deadline, BL/ind.
award by bellatrixx
And, finally to everyone who made this cycle fun and unique, everyone who joined!
award by Ladywolf
So..That's it! Until next cycle. Congratulations to all the winners and keep
L
ooking
G
ood and
M
aking
S
miley(faces).
Don't worry.. We'll be MORE evil next cycle.
--Judges, LGMS
P.S. Merry Christmas.
Edited by BitterSweetFlames, 13 December 2011 - 10:30 AM.