If you want information on other image hosts, you can find that
here
. I'm making a tutorial on Photobucket and Imageshack because they are the most popular to use.
Photobucket
The first thing you would do is sign up for an account, which is easy. Just go to "Join Now" on the main photobucket.com page (top right corner) and choose your username and password.
To Host An Image:
save the image on your computer. It's very handy to keep a copy of any graphic you request on your hard drive just in case the image host goes down (it happens! believe me). It also makes for an easier uploading of your graphic.
when logged into your account, you will come to a screen like this:

Once that is done, you will see this for your image: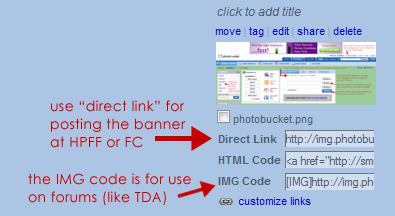 Imageshack.us
This site doesn't require you to have an account, but it has them available if you want to keep track of the images you've hosted. Like with any image host, you should save the image to your computer first.
Here is what the imageshack page will look like: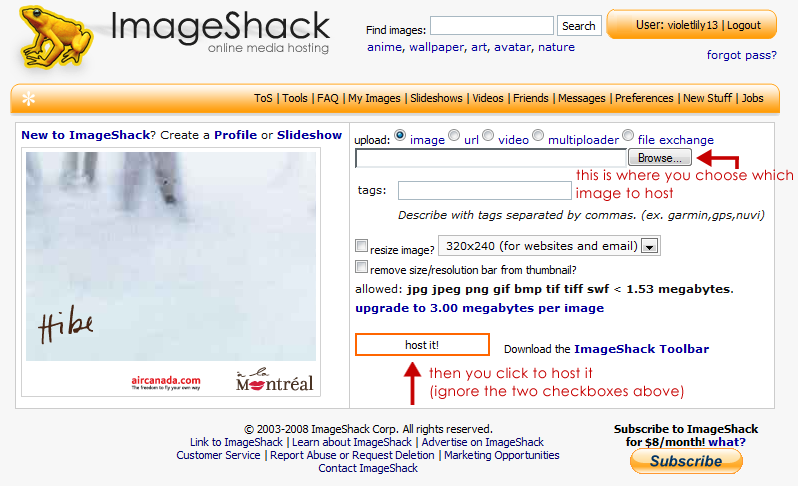 Once your image is hosted, you will get this screen: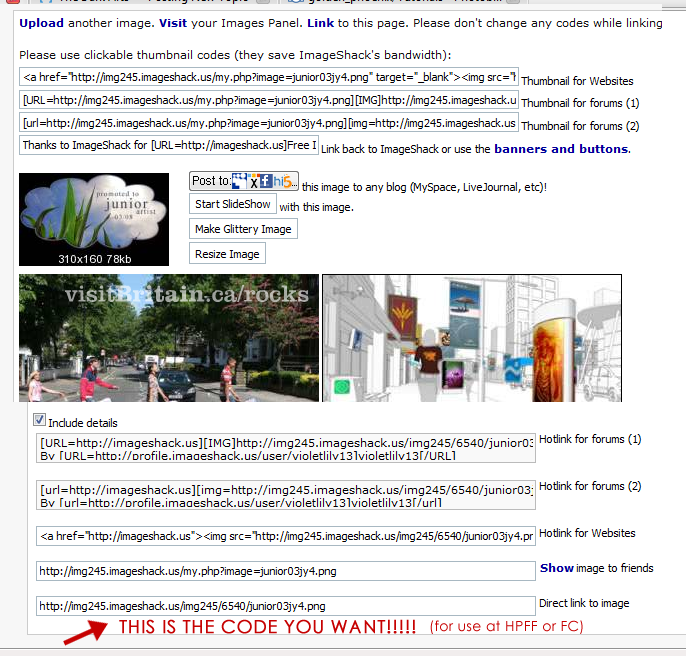 The code you choose from either site has to be the correct one, or else your graphics will not show up properly!