Welcome to The Dark Arts! Here is a simple guide to using the forums.
After
registering
and having your account validated, you will see this screen:
If you want to request a graphic, then keep scrolling down to find the request forums. For help with requesting, go to
How to Make a Request
.
However, most of TDA is devoted to making graphics. If you are new to graphics and want to try making them yourself, you can learn how to make them in
Tutorial Central
and receive assistance or suggestions from other artists in the
Critique Corner
. You can find resources for making graphics, such as pictures and fonts, in the
Swap Meet
.
At the bottom of the forum's main page, you can find the
Off-Topic
area for games, polls, and discussions of all types of things. There is also a small advertising area for other forums.
No matter what, always remember to read the rules of each area before posting.
___________________________________
You can access your profile like this: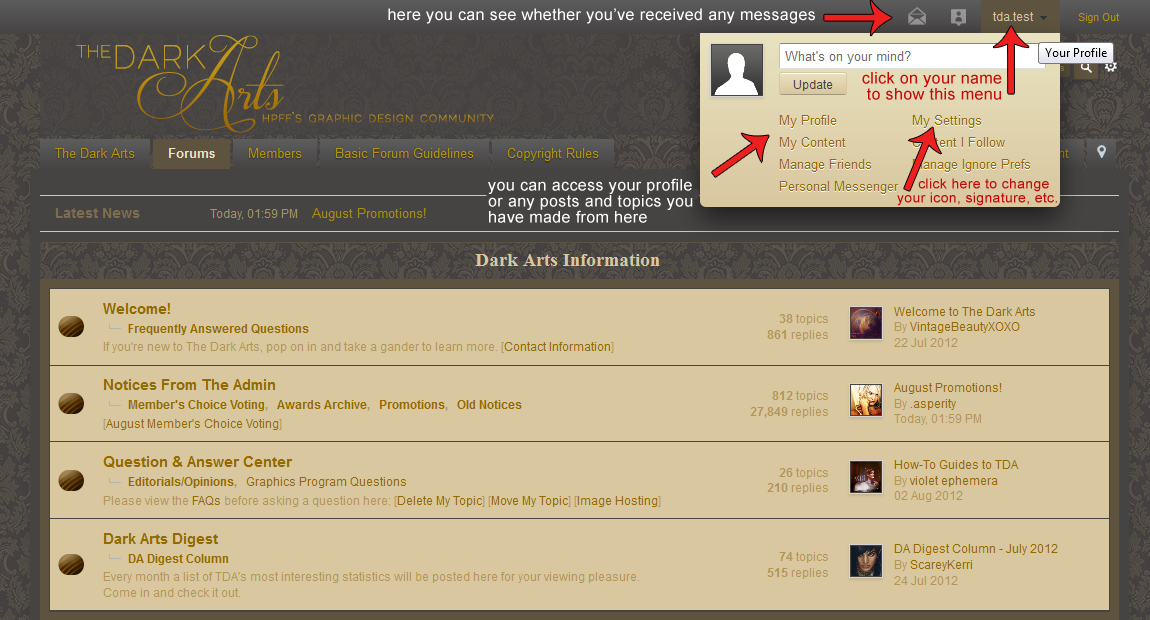 When you click on "My Settings" you will see this screen: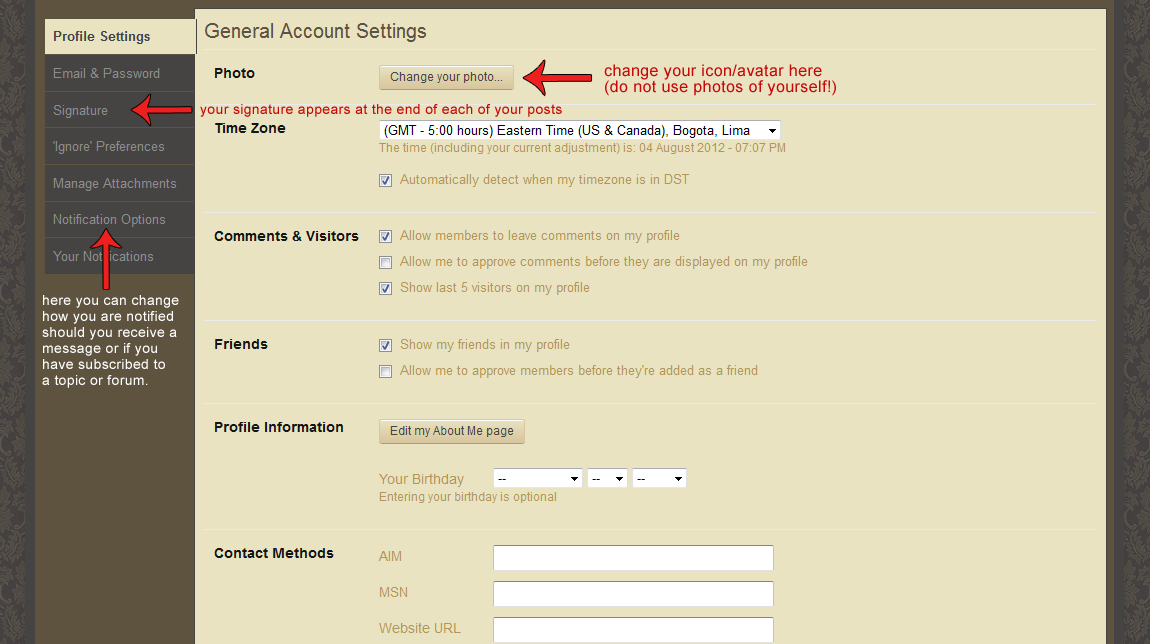 Please note the following rules when you add an icon/avatar, signature, and About Me page:
Avoid all personal information (your last name or your full name, your address, any images of yourself, or links to any websites that display this information such as twitter, facebook, etc.)
Icons/avatars cannot be larger than 100x100 and must be smaller than 25kb in size.
Signatures cannot contain more than 3 images (to a total of 500x200) and 2 links to a total length of 4 lines in the editor.
Keep all images at a PG-13 rating. No nudity, R-rated language, or excessively violent images.
When you change your icon, you may have to hit the refresh button a few times before it appears.
___________________________________
Should you want to send a message (PM, or private message) to another member, then you can do so like this: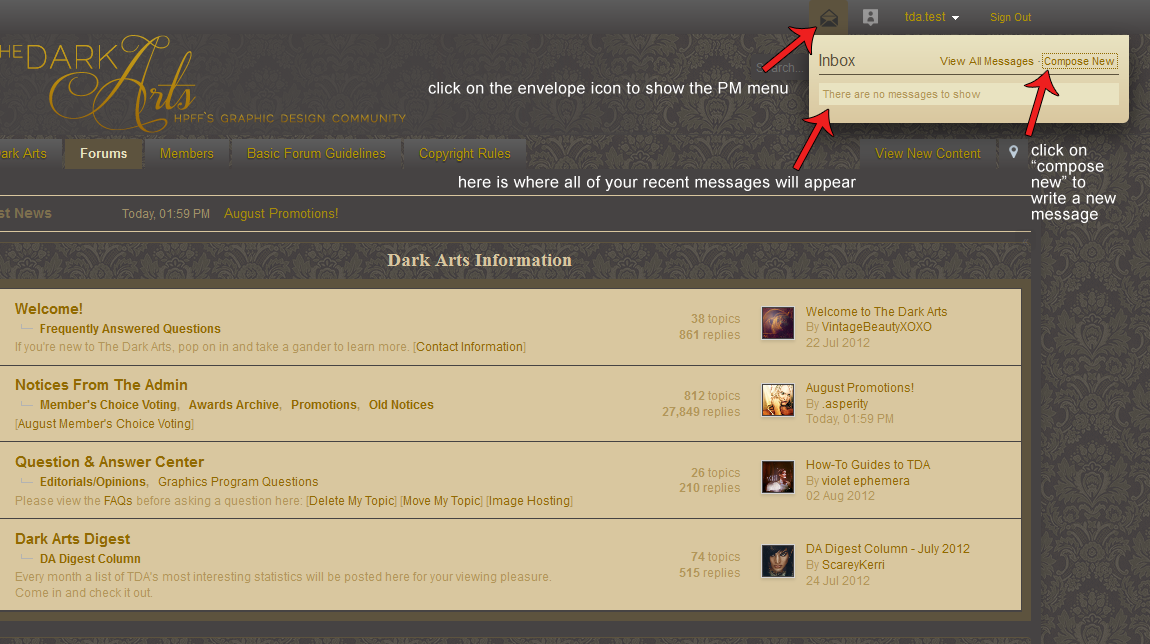 When you click on "Compose New Message" you will get this screen: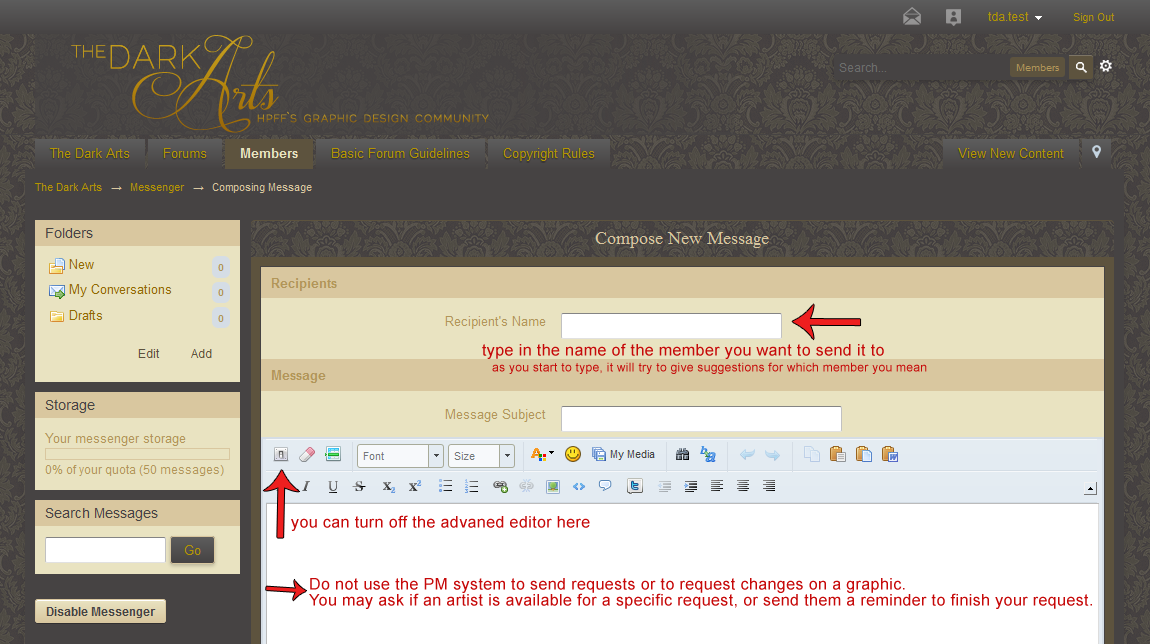 From there, simply write the message and send it off. All replies made to the message will appear in a single "thread" so that you can easily keep track of them. All regular members may keep up to 50 separate messages in their mailbox.
___________________________________
If you need any additional help, feel free to post in the
Q&A forum.