Guidelines for New Artists
Welcome to The Dark Arts! TDA is a graphics community where we fill graphics requests for a range of sites, offer tutorials, critique, challenges and much more to help build your graphic-making skills, and offer places to chat to and meet our lovely TDA members!
Below is a list of topics and some explanations of the key sections of TDA. We have lots to offer, but the links below should get you started, then feel free to explore!
 
 
The Tutorial Center
Where you'll find tutorials by TDA members and where you can ask questions regarding software, techniques, and so on.
Technique Tutorials+

This area houses tutorials focusing on particular techniques and effects, including composition, blending, colouring, and animation.

Step-By-Step Tutorials+ These tutorials are based on a range of graphic types, using different graphics programmes (Photoshop, GIMP, etc.) and show you, step-by-step, the graphic-making process.

Artist Q&A+

Do you have a question about graphics? Ask away!
Resource Arena
For those seeking images, brushes, textures, and other graphic resources.
Is This Image Okay To Use?+ If you're not sure whether a site or an image is okay for use in graphics, please step inside!
Stock+ Here you can find textures for use in your graphics. These are varied from colourful to grungy, simple to detailed and everything in between!
Textures+ for stock photography, textures, brushes, scans, and other helpful goodies.[/size]
People+ Looking for people to put into your graphics? Look no further!
Other+ In here you'll find screencaps, fonts, brushes, gradients, mixtures, and more!
Character Resource Lists+ This sub-forum contains lists of actors, actresses and models that can be used to represent characters at various ages. Please check here when looking for a faceclaim.
Harry Potter Character List+ Check here to find faceclaims and gallery links for characters from the Harry Potter universe.
Game of Thrones Character List+ Check here to find faceclaims and gallery links for characters from the Game of Thrones tv show and the A Song of Ice and Fire book series.
Other Fandoms+ Check here to find faceclaims and gallery links for other popular fandoms, including Doctor Who, Avengers, and the Hunger Games.
Character Make-Overs+ Do you require a blonde made into a brunette or do Daniel Radcliffe's blue eyes drive you bonkers? This sub-forum is the place to go - simply post a thread containing your image and the thing about it you would like changed and wait
Critique Corner
This is the section for a range of critique, including specific graphic and gallery critique.
And the Rest!+ this includes typography, video editing, 3D modelling and rendering and anything other art form you can think of!
Up For Grabs+  Don't want to wait for a request to be taken? Try browsing this area for pre-made banners and forum graphics of all types imaginable.
Story Requests+ If you are looking for any graphics for your story - banners, chapter images or story sets - step in here!
RPG and Forum Graphic Requests+ This is your one-stop forum for your forum accessories: signatures, avatars, and character library images, as well as tumblr roleplay requests
Other Graphics+ For all other types of requests that don't fit anywhere else - desktop wallpapers, website layouts, forum or tumblr headers and pips, graphics for private use, etc.
The Giant Eraser+ Want your graphic redone by the same artist? If you need any changes needed to any graphic you've had made here, this is the place to request them!
Who Made This?+ If you do not recall who made you a graphic, please post a thread within this forum. Hopefully someone will recognize it and guide you to its creator.
​Please note: Member Artists can only fill requests in the Member Artist Request areas, not in the general requesting areas. Member Artists can also take specific artist requests (in your name, of course!).
 
 
Graphic Sizing Guides
​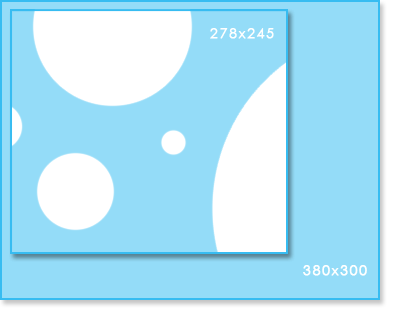 Signature - the maximum size for TDA and Potter's World (PW) is 500x200 px.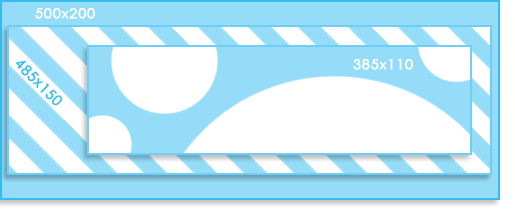 Other Common Graphic Types and Sizing
Icons/Avatars - usually 100x100 px (this is the maximum size at TDA and HPFF), but 150x150 and 200x200 are also popular on other sites, including PW.
Blends - larger graphics, usually 500x400 px up to wallpaper-size (for computer backgrounds/desktops).
Colourizations - a black and white image that has been coloured using a graphics program [example tutorial]
Manipulations - a graphic in which images are blended together to appear natural [example tutorial]
Re-touch - improving the quality of an image (sharpening, blurring, contrast/colour adjustment, etc.)
Vexel/Vector - drawing or tracing images from scratch using the Pen Tool, usually in Photoshop [examples]
 
 
 
What site do I best use for hosting?
Postimage, NickPicHost, Imgur, ImgBB.
We do not reccomend hosting on Tinypic or Photobucket.

 
If you have any further questions, please feel free to send a personal message to a Staff Moderator (a full list can be found here+) or Admin (a list can be found here+) or feel free to ask in the Question & Answer Center+ or the shoutbox on the main forum page  
Edited by starbuck., 05 August 2017 - 05:59 AM.
updated